Woodwork - Decks / Fences / Gazebos
Beautify Your Outdoor Space with Decks and Gazebos
We Specialize In Outdoor Woodwork

Wood can be used efficiently for many of your outdoor projects. Wood structures have a warmth and a neutral quality in combination with other elements within your landscape. Wood is versatile and affordable unless you are willing to invest more in composite synthetic materials that makes it more maintenance free.
What can be accomplished using wood materials?
Wood Deck or Composite Deck with wooden substructure

Pergola or other types of overhang

Retaining Walls or Planters

Gazebo - open, screen-in or close-in type
Shed or storage unit

Benches

Porch or Veranda

Fences, Railings, Screens etc.
Decks
What Ottawa homeowners really like about decks, is the facility to come out of the house on the same level, avoiding any steps. Consider your deck as an extension of the house living space. This gives you the freedom to enjoy what the great outdoors has to offer, in comfort and style. The following are popular amenities that can be added to personalize your deck, just the way you want it.
 Outdoor kitchen space with Countertops
 Benches that can be also be used as storage space
 Pergolas for shade
 Planter boxes for your favourite plants
 Hot tubs
 Mood lighting for night vision
Gazebos
Gazebos, like decks, are gaining more popularity with homeowners who like a shelter in their outdoor space. It is the perfect solution for people who want a place to relax in the shade, free from those pesky insects – by adding a screen. Depending on the size of your backyard, a Gazebo can be located in a place that is more integrated, within the confines of your yard. This gives you a different vantage point, other than your deck or patio, to appreciate different aspects of your yard.
Three types of Gazebos:
Open Gazebos                                  Screen Gazebos                                                In-close Gazebos
Fences
The first step, in planning your fencing installation is to check with the City Building Department about setback lines, height restrictions and any other construction requirements that might exist. The best approach in determining your property line is with your property survey plan. Also, things to look for are the surveyor metal pins staked in the ground to indicate the property line perimeters. Talk to your neighbours about your project, they might want to participate and split the cost with you. If you are sharing the cost of the fence with your neighbours, then the fence should be installed on the property line. If that is not the case, the fence should be inside your property line. As the saying goes "good fences make good neighbours". The most common materials used to build fences are:
Metal
Chain-Link Fence
Ornamental Iron Fence
Aluminum Railing – Fence
Getting a Building Permit for a Deck
Our service includes, providing the required paperwork – application and plans, to get a building permit that you will submit to the City Planning Department. Nevertheless, as your contractor, we are also able to obtain a deck building permit on your behalf, as long as the deck plan has an engineer's stamp. This involves an extra cost, for the engineer's fee. However, as a homeowner, you can apply yourself and avoid the need to pay for an engineer, with us supplying the necessary paperwork to you.
What Is Needed For a Building Deck Permit
Site Plan – drawing that details:
Lot lines including dimensions
Location of proposed deck dimensions to other buildings and lot lines
Municipal address
Foundation Plan – that shows:
Footing size and location
Structure including beams, floor joists including size, span, and direction
Full dimensions
Elevation Plan – that showcases:
The general appearance of the deck
Cross Section… Drawing to include:
Footing depth and construction.
Height of deck walking surface above grade
Height of guard rails above the walking surface
Step details
Deck construction
Guard rail construction
Support details such as deck to house connections
Tips To Consider For Your Deck
Instead of using fasteners like screws or nails on top of your deck, you have the option of using Under Deck Fasteners. This method avoids seeing surface deck fasteners because it is done from underneath the deck, using Fastener Tracks. These are installed under the deck floor to the deck's substructure. The result is a perfect and smooth looking deck.
There are two ways to get storage space with your deck. Firstly, the under-deck space area via an access door, can be used to store away objects that are weatherproof and would otherwise clutter your backyard. Secondly, you can build or buy benches with a storage capacity by just flipping open the top, and store objects that are not so weatherproof such as cushions.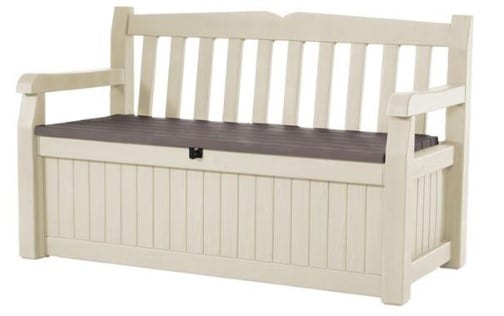 Let's talk, Get in touch today.
Please fill the form below, and we will contact you promptly!